Howdy, Stranger!
It looks like you're new here. If you want to get involved, click one of these buttons!
Categories
In this Discussion
CURRENT GLOBAL VISITORS (CLICK GLOBE)
D-FOX: PLEASE CONTACT US IMMEDIATELY
If you can read this message, please contact us immediately at the following email address:
thecomingcrisis@gmail.com
We'd like to communicate.
The Most Popular Threads This Week
Teenage girls 'systematically groomed and abused' by gang in Newcastle and Gateshead
Vulnerable girls were plied with alcohol and drugs before being raped by men at parties known as "sessions".

A police operation targeting sex abusers in the North East has so far identified 278 victims and hundreds more complainants.
Operation Sanctuary exposed the rape and abuse of underage girls in a sex ring which operated in deprived areas of Newcastle and Gateshead.
Four trials at Newcastle Crown Court heard how vulnerable girls were groomed by men who gave them alcohol and drugs before raping them at parties known as "sessions".
In what is the largest sex abuse investigation the Northumbria force has ever undertaken, 461 arrests were made after 703 potential complainants came forward.
Members of the gang have been imprisoned for a combined time of more than 300 years.
http://news.sky.com/story/teenage-girls-systematically-groomed-and-abused-by-gang-in-newcastle-and-gateshead-10981377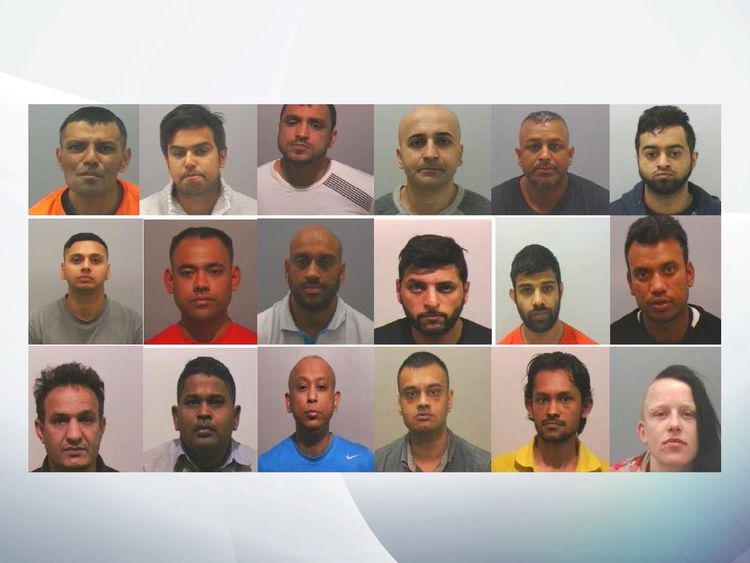 "Before you embark on a Journey of Revenge, Dig Two Graves" Confucius (504 bc)
"The darkest places in hell are reserved for those who maintain their neutrality in times of moral crisis."
"If angry, count to ten. This will give you time to find a weapon." - Will Spencer